WinBIAP Cloud
Use all the advantages of WinBIAP without operating your own database server and buying the software.
WinBIAP Cloud is used enthusiastically as a cloud computing solution by many libraries ("Software as a Service" – SaaS). The cost-effective rental solution includes the WebOPAC and a library portal that is managed by the staff themselves.
Both the server and the data are located exclusively in Germany and are therefore subject to the strict, applicable data protection guidelines.
Rent "your library system" and benefit from the following advantages
The full version of the original WinBIAP application is available to you. You don't have to be satisfied with a "stripped down" Internet solution.
It doesn't matter whether you are in the library or at your home office – the 128-bit encrypted connection offers the highest level of security according to current standards. There is no noticeable difference in speed compared to the local use of WinBIAP. WinBIAP Cloud behaves as if the library software were installed on your own computer and the database on a server in your house.
By the way: Supporting organizations or large libraries with branches can also operate WinBIAP Cloud in their own data center and thus enable central data access for all connected libraries.
Entry point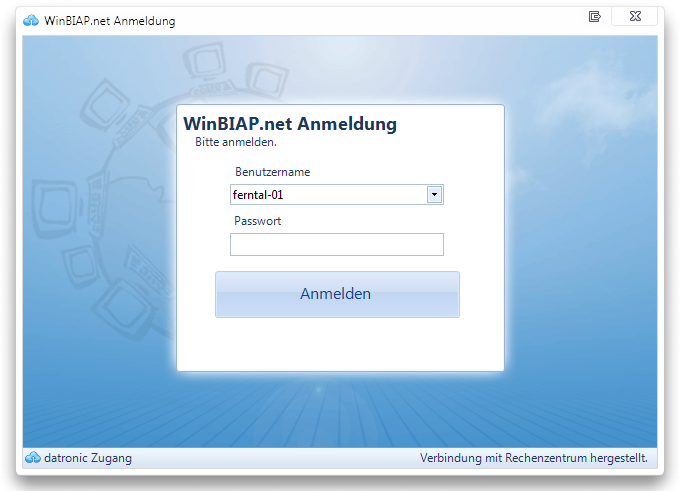 Are you interested in WinBIAP Cloud or do you have any questions?
Mr. Siegfried Fendt will be happy to advise you